this week for my cooking on Friday night i was craving Mexican food but i wanted to keep it as healthy as possible. I pondered upon how to make Mexican food be very healthy for quite some time. Finally the I decided that the best way to make Mexican as healthy as possible is to cut the meat out and make them vegetarian. As per my usual cooking nights I had company, and I soon discovered that one of my guests, Blondie, wasn't very experienced in the kitchen. So I asked her if she would like the opportunity to learn and she agreed.
so Now for my awesome Vegetarian Quesadillas
first thing first the Ingredients
Tortilla Shells
1 lb peeper Jack Cheese Shredded
1 lb Cheddar Cheese Shredded
1 Large Zucchini Cut
2 Cups of Frozen Corn
1 half a Red Onion Diced
1 Red Pepper Diced
1 Jalapeno Diced
1/2 cup of Cilantro Chopped Up
Lime Juice
Lemon Juice
Salt
Pepper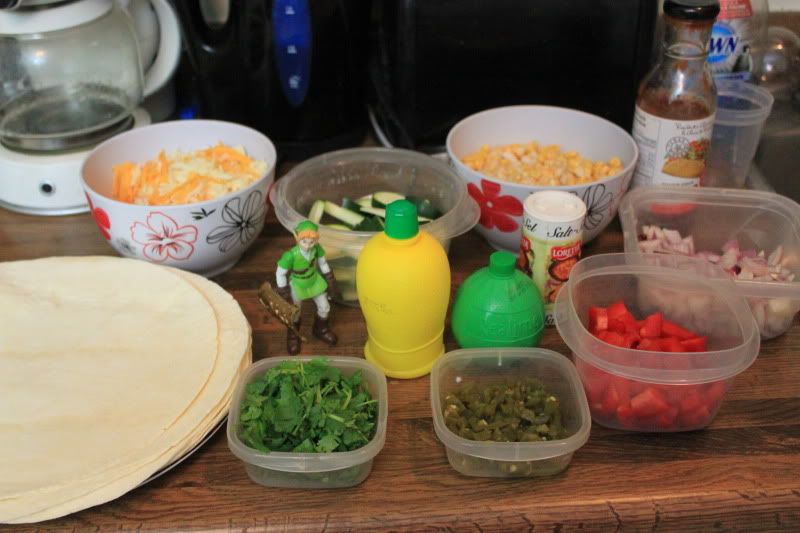 To start combined all of the veggies, the Zucchini,Corn, onion, red pepper, and the cilantro into a large bowel. Then with your hands mix it all together and spray on the lime juice, lemon Juice, salt and pepper and continue to mix thoroughly until it is a bright and colourful mixture.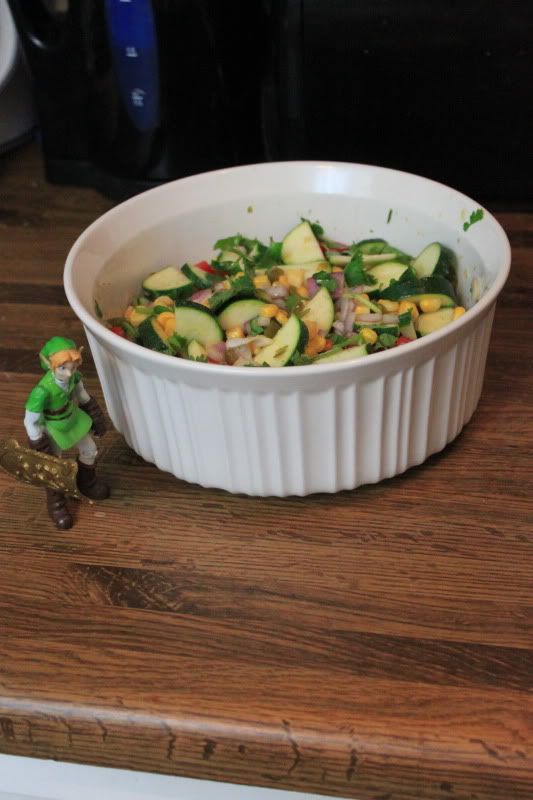 heat up a skillet with some oil. while the skillet is coming to temperature prepare a tortilla shell. On one half of the tortilla cover with the corn salsa and both kinds of the cheese.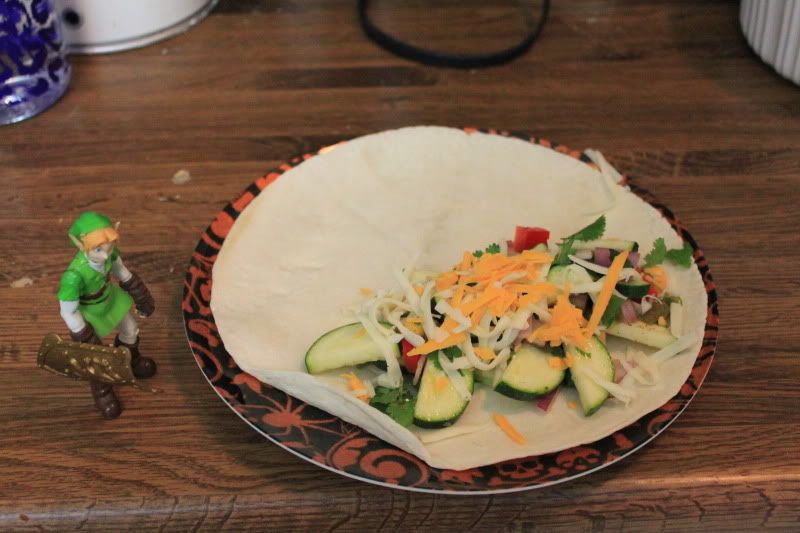 Once the skillet is up to temperature place Tortilla with contents on the skillet and cook evenly. Flip occasionally.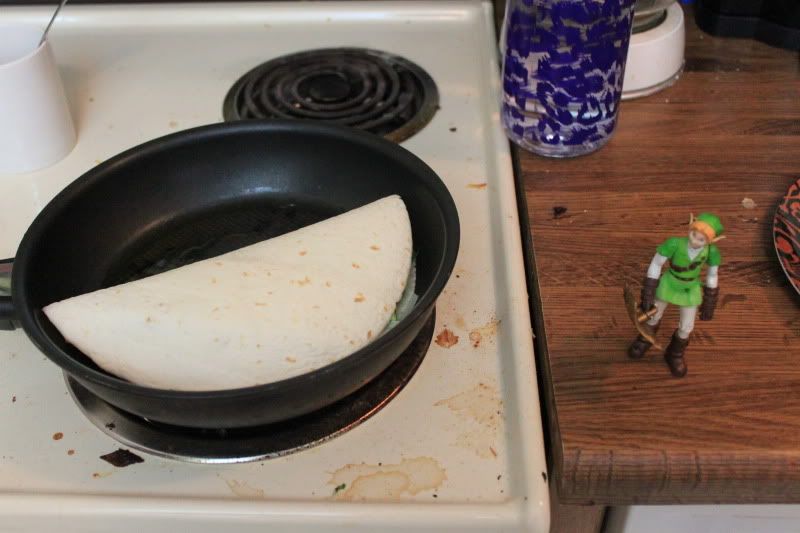 Serve with Sour Cream and Guacamole and enjoy