This month I have been taking all of my old magazines to work so I can scan them and then recycle them so I can clear up so space in my apartment, news flash i have more shit then space. While scanning one of my old men's health magazines I found a interesting recipe for pork tenderloin with orange juice it sounded crazy and delicious. so I just had to try it.
4 lbs of Pork Tenderloin
1/4 Cup of chicken broth
6 oz can frozen orange-juice
2 tbsp of rosemary
3 tbsp of olive oil
1/4 cup of honey
3 minced garlic cloves
black pepper
salt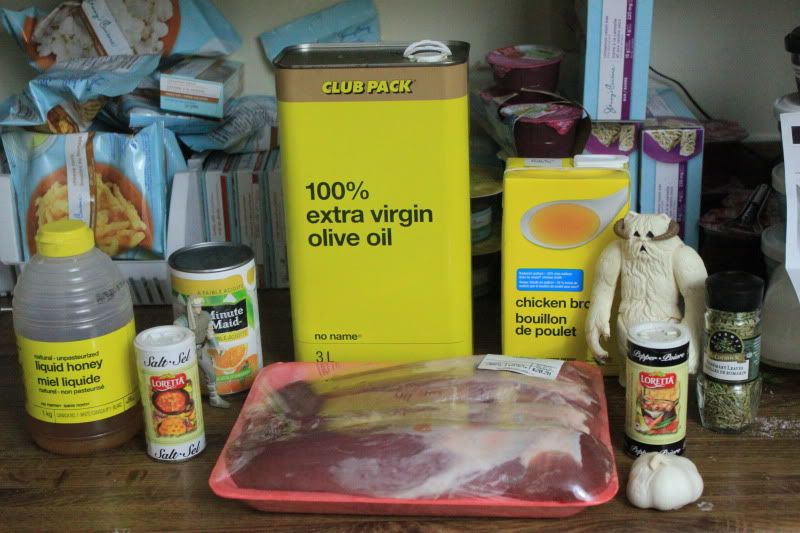 combine all ingredients in a large freezer bag and let marinate for 5 hours.
Grill on Medium heat for twenty minuets turning regularly
served with some steamed with Italian dressing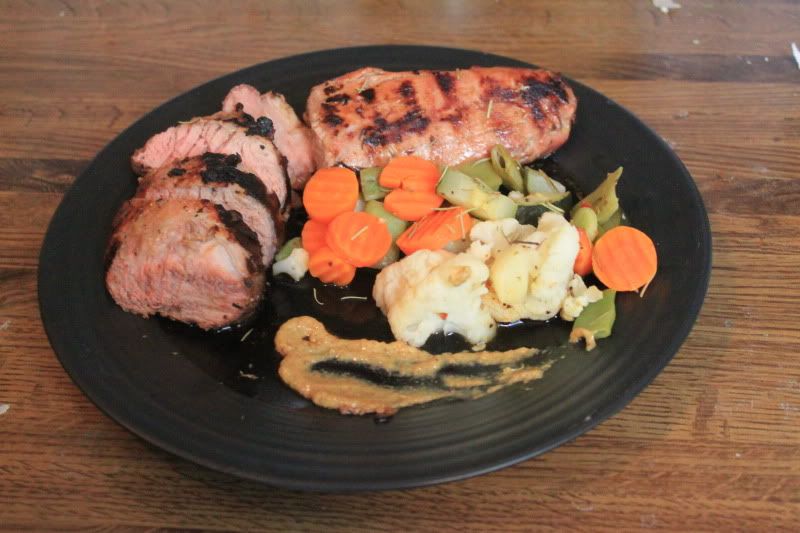 turned out amazing and delicious