So I was patrolling the Internet using my favorite search engine google, I had googled D&D and on the 7th or 8th page I saw an article from the fox news website. So me being a curious little D&D monkey I did a double click to discover what America's most conservative news station had to say about one of my most enjoyed pastimes. Low and behold to my astonishment I discovered that it was an article from over a year ago on a court ruling that had happened two years before that.
So three years ago a tribunal of three judges came together and under a consensus decided to ban the popular role playing game from the nations prisons. Now if prison itself wasn't a deterrent from crime now with this knowledge that I could not game in jail I am going to make sure I keep my nose clean and stick to the law.
My first thought to this was why the hell would a game be banned from jail that seems stupid so I continued my research to find out more. The reasoning that the judges gave for the decision is that the game promotes gang mentalities, because there is one leader and a group of people who follow him. When I found that out my jaw dropped and I began laughing hysterically until I realized I was alone and laughing like I was crazy. To sum up the judges think that a DM is essentially a gang leader and know my DM's I think they think that is true too.
While doing my research into this matter I found out that it had been brought to the guards attention because an inmate sent in an anonymous letter to the guards, what a nark, saying that the players were acting like a cult and trying to find new members. I don't know about any one else but for a while it was hard to find some one willing to be an acting healer and the people who I game with ate always talking about how awesome it is. Hell even I know I have said everyone should play some sort of role-playing game.
Back to the subject at hand after the ruling came down the guards swooped in and took all the source material in sight as well as all hand written notes, character sheets and battle maps. That really sucks and for anyone that games you know with out the sheets we are all at a loss.
All in all I wonder how many people wanted to be rouges who actually got away with the crime.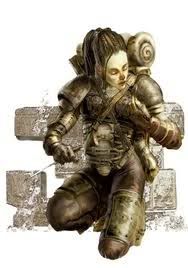 Read more at http://www.foxnews.com/scitech/2011/01/26/dungeons-dragons-threatens-prison-security-court-rules/