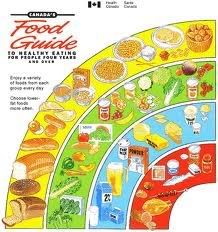 It is that time of the week once again and here we go again, answering a hypothetical question. I chose a question relating to food because due to un- foreseen circumstances I have not been able to cook on my Fridays like I prefer to do for the past two weeks. So I hunger to start cooking once again and create some wonderful concoctions in my kitchen. I am hoping this week I will be able to resume my joyous position in the galley of my humble abode.
The question of the week is, drumroll please
Badadadadadadadadadadadadada
If I could only eat one type of food for the rest of my life what would it be?
For starters this is assuming that in this strange situation that eating this will not affect my health in anyway.
1. Pizza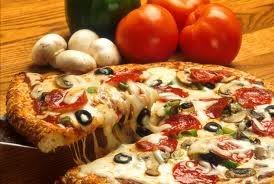 Mmmmm tasty delicious pizza, anyone who knows me knows that this is my go to quick food. This makes my list because luckily I am not a picky eater and like to put many interesting toppings on my pizza. In fact I ordered a set of pizza dice off of amazon a couple months ago and enjoy using them when I get the chance.
Order them here: http://www.amazon.com/gp/aw/d/B003WZDHIM/ref=mp_s_a_1?qid=1336568982&sr=8-1
Lots of fun if you want to mix things up a bit.
2. Burgers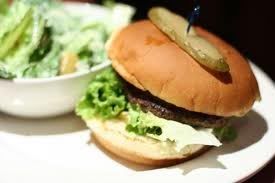 I am not just talking about eating at McDonalds every day for the rest of my natural born life that would be gross. Home made burgers where the meat has been hand fondled by myself and prepared to my likening. The burgers also have a wide verity of types besides your basic beef there are also turkey, chicken and veggie there are others as well but those are the ones that come to mind first.
3. Sandwiches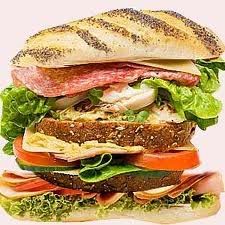 I am not Joey from friends but I would enjoy a good old Dagwood any day of the week. For a fact I have been craving a sandwich for the past two weeks and thusly it makes the list because I yearn for one currently.
4. Salads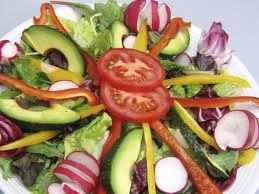 This bowl of greens is a healthier choice on the list but I enjoy my salads and salad dressings. This is also open ended because almost anything can wind up in a chefs salad if you are willing to get a little creative. There are also a bunch of other types of salad including but not limited to pasta salad, potato salad and the ever wonderful desert salad ambrosia.
5. Crackers with toppings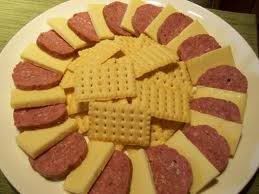 This is vague I know but I always love dipping my crackers into things like hummus or salsa. I use to come home from school every day and make a plate of triskets with cheese and what ever deli meat or leftovers I found in the fridge. Those were my favorite thing to eat.
Hopefully I get a chance to cook this week I have been dying to try out.