Earlier this week I told a brief summary of my adventures on the long weekend with promises of more detail on the trials of my down time. I have been waiting to get my grubby little hands on the photos of my future father in-law and myself building a boat. At this point we have only completed about seventy five percent or so but we are well on our way to having a wonderful water-fairing ride.
This is a photo at the thirty three percent complete, as you can see it is the starts of a pontoon boat. Once complete this boat will be a fun and fantastic party boat, for those days when people want to sit on the water and have a good time. At this point it is merely the frame work of what wonderful things it will become.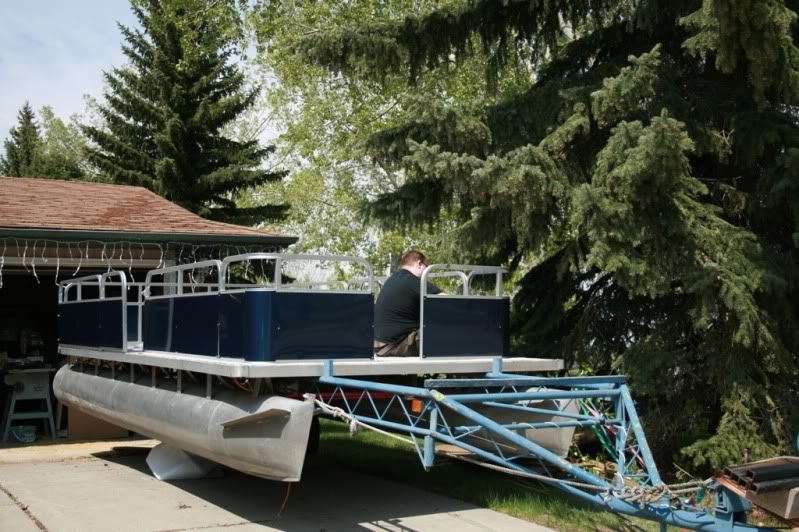 Here we see me putting up the last of the guard rail that runs along the sides of the boat. Putting these up was filled with plenty of its own challenges and after some swearing, a trip to totem and some outside the box thinking we were able to move forward. By this point we had already laid down the all weather carpet which put us at the over half way done point. With the carpet down I began to wish I had mustered the forethought to wear long pants because all the kneeling and hoping up and down off the carpet caused me to get rug burns on my knees. Which just sounds dirty if you have a mind in the gutter like me and my friends do, trust me that stating your knees are rug burned gets a lot of laughter and ridicule.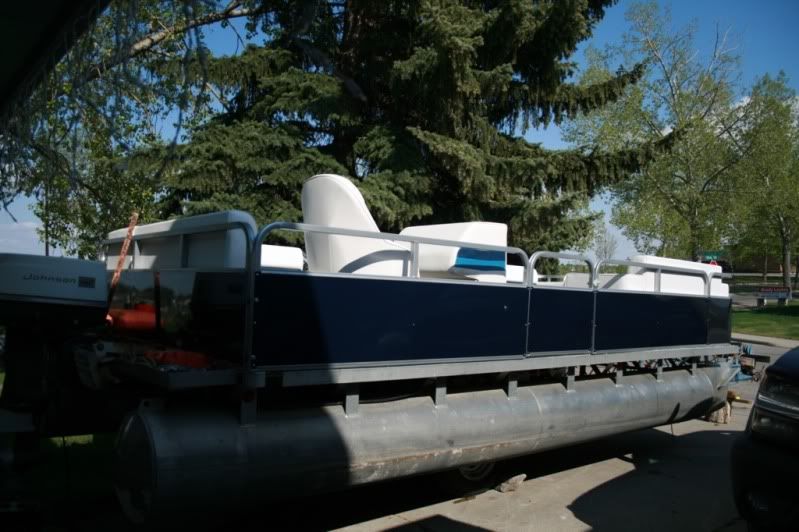 Here are some photos of the furniture in place, but not yet affixed. We were just putting them in place to make sure that everything worked out accordingly. That's where we called it a day, we are in the home stretch with twenty five percent left to do but it will get done.