Well today I am freshly back home from a visit of the extended family out in the flat province of Manitoba. We got a little more visitation in before we boarded a metal tube with wings and jetted back home. As with any family trip we continued to meet hoards of new people whose names I have already pretty much forgotten which is ok because I do not believe that I will ever need to remember them.
After a swift check out of our hotel and a quick stop for life nectar, I mean coffee, at Tim's we drove over to my uncle the father of the new groom. We arrived earlier than anyone else so we could help my uncle to set up for a hundred some odd BBQ he was holding in honor of his son and new daughter in-law. Being the first to arrive has some unique benefits that come along with it, the first is that my uncle being a bachelor with too much spare change means he has a pretty sick electric drum kit set up in his living room. Him not having anyone around a lot he was more than happy to let Brudar and myself play on his awesome big boy toy, Wifey however was not so impressed with our terrible attempts to have rhythm.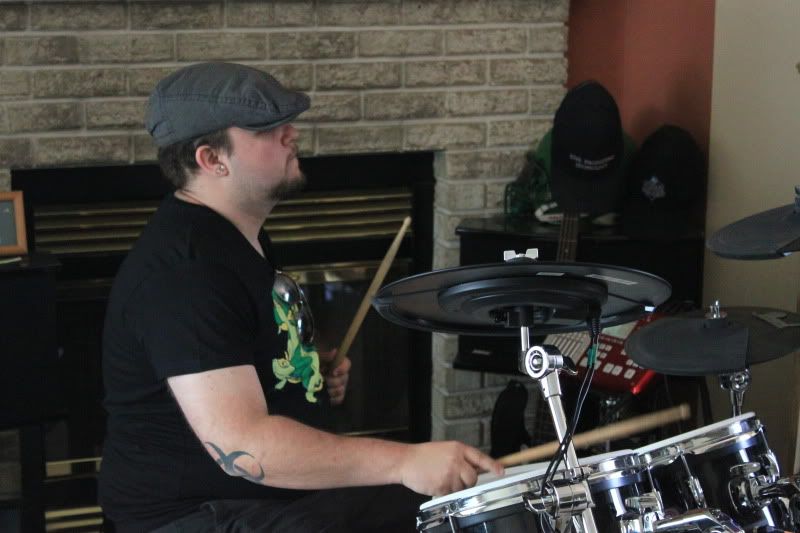 One of the other fun toys that my uncle has in his possession is a very large meat slicer complete with over sized rotating blade. He let me use this apparatus to slice all the vegetables for the BBQ, this is one kind of toy that makes prep work in the kitchen tons of fun.
We only got to stay to see a few of the guests arrive at the shin dig in my uncles back yard before we had to leave to catch our flight back home. As I have previously mentioned in my blog traveling with my direct family is frustrating and ultimately tiring. Last night I was glad to be home in my own house in my own bed going to sleep, travel is fun and all but ultimately it is nice to have my own space.
Today I started at my new job downtown like all jobs the first day is kinda boring because it is all about the orientation and getting to know what is expected of you within the job. Ultimately this is boring as all can be, you just sit there listening to human resources representatives
tell you pretty basic things about safety and what kinds of forms you need to hunt down to get anything done. Alas it is not a total lose however some exciting things happened today, like i got my own cubical and my own office space with a name plate that means I am going up in the world. so here I go scaling up my corporate climbing wall because ladders are boring.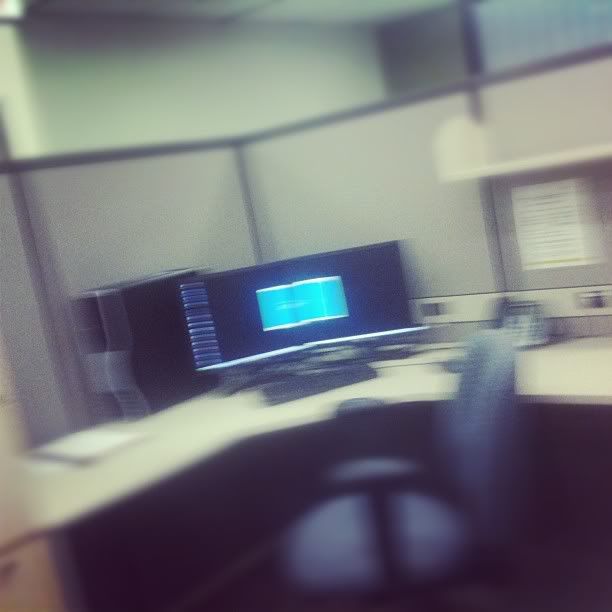 Sincerely Urban Yeti