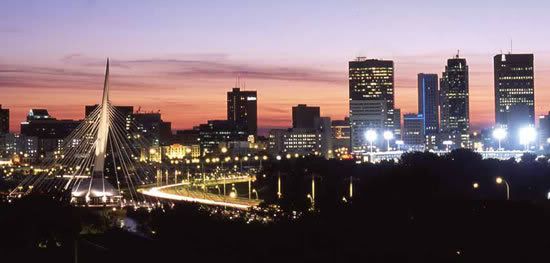 I have landed within the glorious city of Winnipeg, the capitol of Manitoba and the home town of my father and where most of his family takes up residence. This weekend I am in the prairie city for the first time since I was twelve years old because it is the wedding of my oldest cousin, wahoo weddings. I have not been back in such a long time which is weird because when I was growing up my parents had a system. This method of madness if you will was that alternating every year we would come out here to visit family and then the next year we would go to somewhere else.
Oh boy traveling by airplane, I am one of those people who actually enjoys the journey itself, whether it be by car or airplane. However the down side of my traveling adventure is that I am doing the trek with my direct family, it is not that I do not love them but they are not the most fun when it comes to traveling companions. My father is not the most enjoyable to travel with because he becomes a man on a mission leaving all the rest of us behind and he becomes irate when things don't seem to go his way. My mother is a nervous ninny who frets about ever single thing that happens and the worst case scenario, I was yelled at for touching some foam in a parking lot because she thought it might be a live wire that would kill me. Now for Brudar he has a bit of anxiety about getting separated so ultimately he becomes extremely clingy and since he is the size of a small tree having him hang off me is not the most fun thing in the world. I myself am probably not the most fun when it comes to travel and I very well have my own faults but this is why my functionally dysfunctional family is not the best to travel with.
I am here to have a good time and to show my Wifey apart of my past and so hopefully she can get to know some of my extended family before our own wedding. Today we are trekking out to the family cabin that I have not seen since I was a angst filled teenie-bopper and I am hoping to view it with new eyes. The wedding is tomorrow and how can you go wrong with a wedding, food and dancing that promises to be a blast upon itself.
Hopefully updates tomorrow.